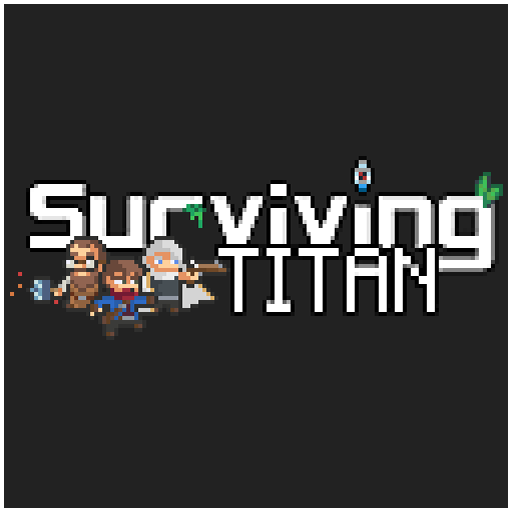 I have been wanting to make a development thread for a while but the game wasn't quite there yet. Finally I think I am at a good point to start logging my progress! So without further ado I present to you Surviving Titan, an open world, randomly generated sci-fi survival adventure game.
You crash land on the planet Titan, suffering from amnesia and with the ships scanners unable to detect any signs of civilization you begin the task of exploring the planet looking for any signs of intelligent life. You are accompanied by a survival droid, standard issue for any escape pod. Their job is to keep you alive.
The game features a completely randomly generated open world to explore, with 7 core biomes that piece it together. Each biome has it's owned unique landscape, resources and inhabitants (friendly or otherwise). Some crafting recipes require item's that can only be gathered from specific biomes so exploration is key.
Here is a rough image of the current world biome map, it is still actively being improved but getting there –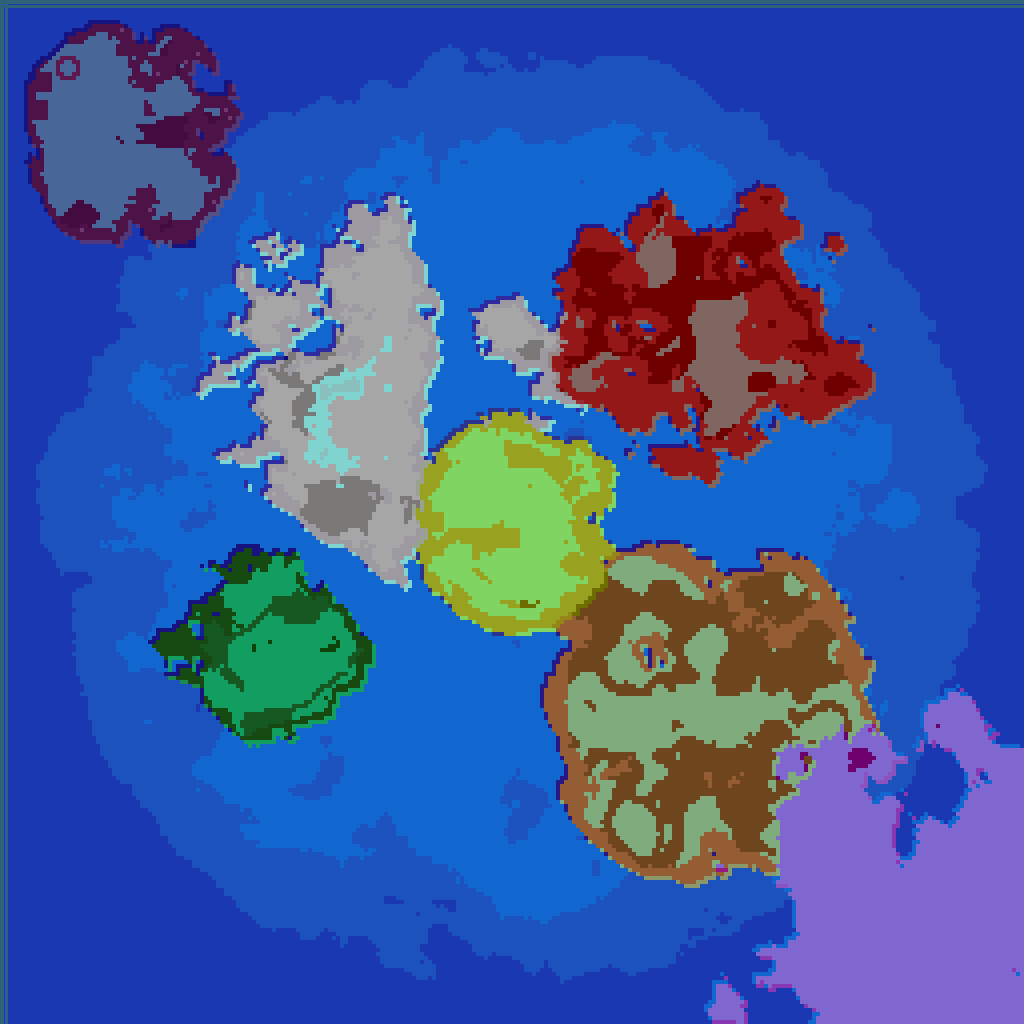 This game has a much large scope than anything I have ever made before, but also is alot more complete as I have iterated and improved mechanics from previous games. There are several tiers of crafting, with one of the final tiers giving you the ability to create a teleportation pad that allows you to move across the map almost instantly –
The game currently features several skills for you to level up, including –
Mining
Smithing
Woodcutting
Farming
Fishing
Leveling up these skills grants you points that can be spent to unlock perks or crafting recipes as-well as other things. The system is not fully fleshed out yet but here is an example of what the final skill tree system might look like –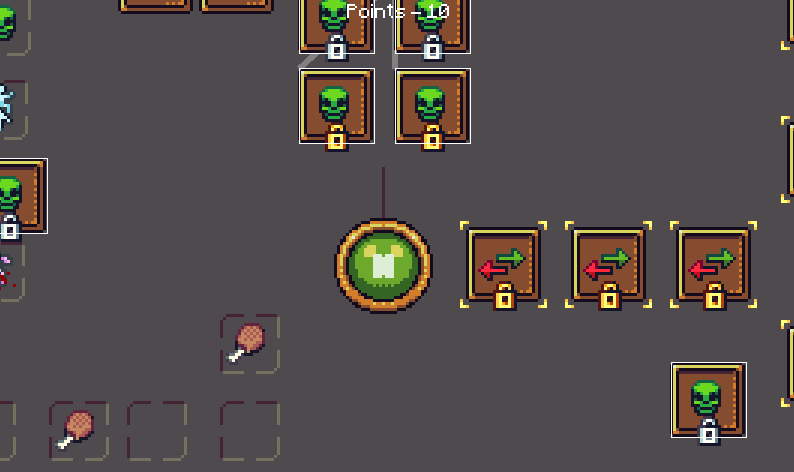 Here is a brief look at some of the higher tier items in the game and things you can discover –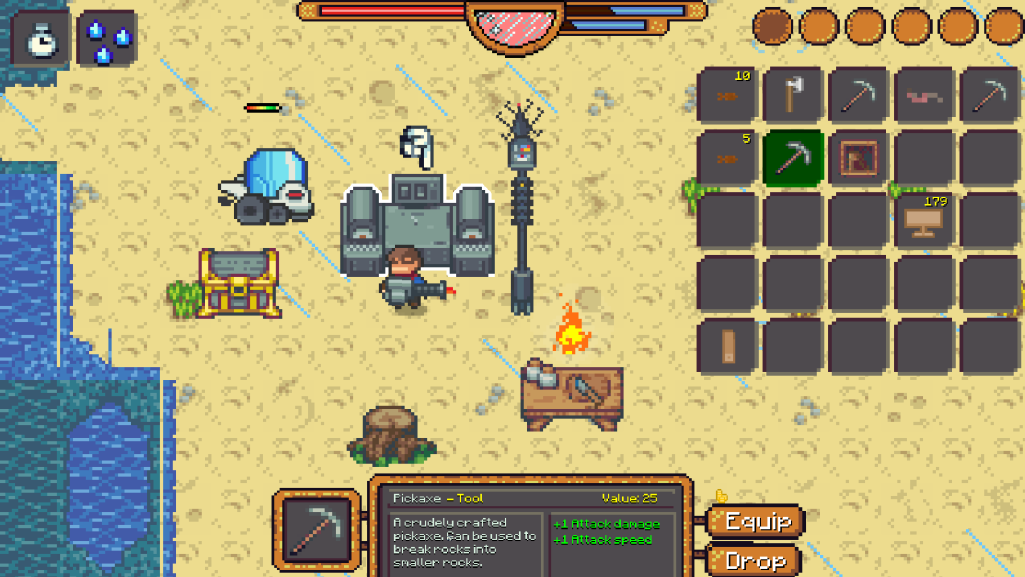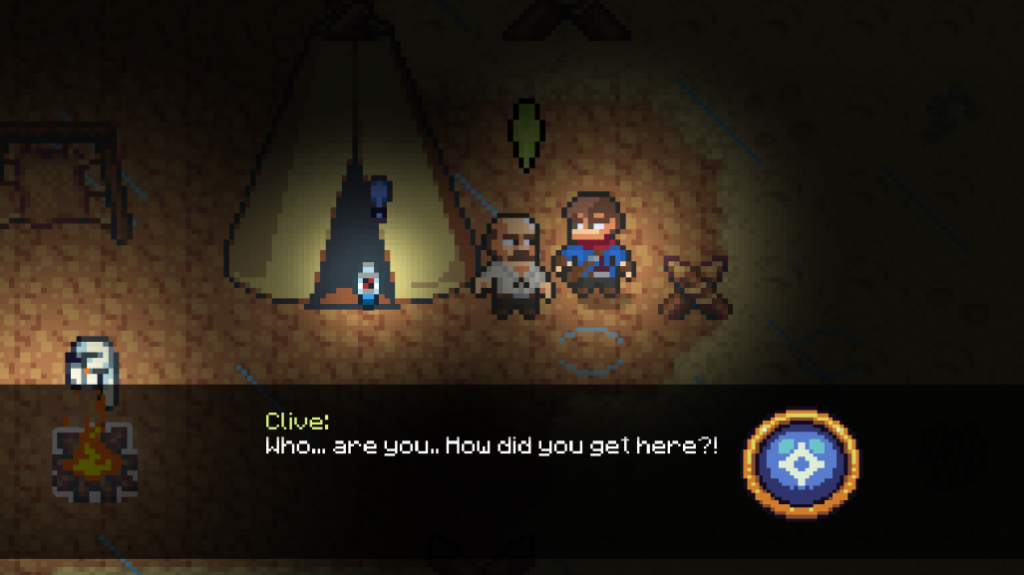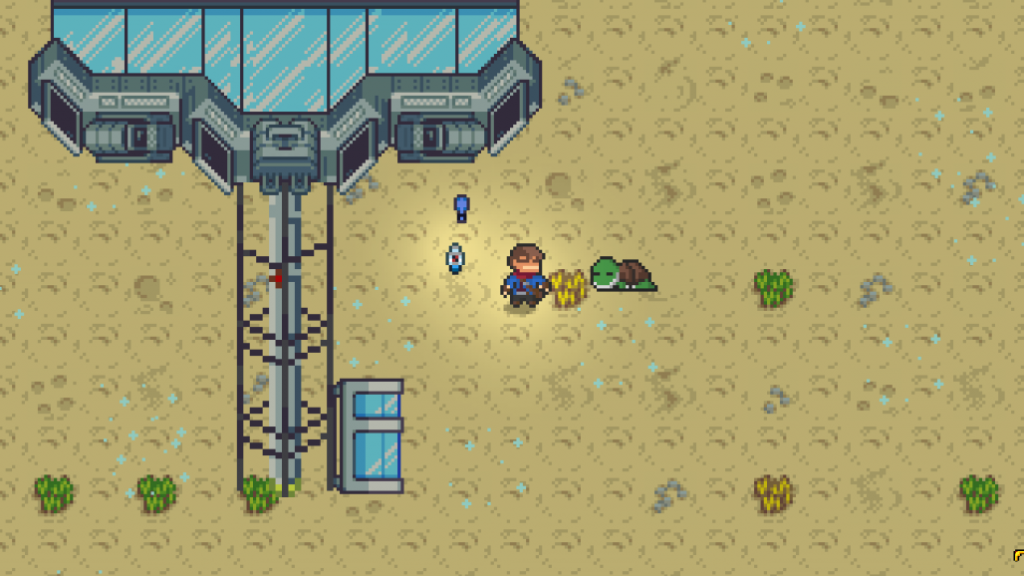 I am really looking forward to posting new content as the game progresses.
That is all now now!